Programme
Keynotes
The keynotes are open for all. Please write to to register, we will send you a link to the keynotes.
Gabriel Abend
How not to use the word 'theory'
Monday, 6 September, 10.30-12.00am
Jana Bacevic
Doing (with) theory – between theory and practice
Wednesday, 8 September, 10.00-11.30 am
Monika Krause
On reflexivity
Friday, 10 September, 10.00-11.30 am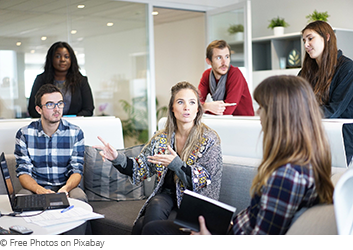 Workshops
Workshop 1: Sina Farzin: Theorizing through fiction
The history of boundary work to exclude fiction from the realm of "real sociology" and the resulting scientification and institutionalization of the discipline is well documented (see, for example, Wolf Lepenies' Between Literature and Science). But sociology and fiction are still entangled in a number of ways, particularly in the field of social theory, where artistic imagination is used to initiate and enable theoretical creativity and undercut the binary logic of "theory" vs. "empirical data." Also, the original connection between sociology and literature developed into a broader field of entanglements between social science and other narrative artistic genres like film or tv-series. Social theorists such as Axel Honneth, Eva Illouz or Zygmunt Baumann regularly draw on novels to inquire recent relations between individual subjects and society. Others, like Bruno Latour, make use of the world-building techniques of speculative movies like Avatar to theorize phenomena like the Anthropocene. In our session we discuss different uses of fiction in contemporary social theory and places them within the broader debate about methods of theorizing that Richard Swedberg, Andrew Abbott and others have initiated in recent years. If you use (or plan to use) narrative artistic artefacts in your own research, we can discuss possible strategies and hopeful outcomes but also pitfalls and epistemic challenges you must consider. If you would like to discuss a concrete example from your own research please contact me by August 1st via Email.
Workshop 2: Jelena Brankovic: Theorizing as Positioning in Interdisciplinary Fields: Making sense of and doing theory in higher education research
As an interdisciplinary field drawing on theories and concepts from a range of social science disciplines, higher education research finds itself in the state of constant negotiation of own epistemological territories and boundaries. At the same time, given its proximity to, and even entanglement with policy and practice, the status of higher education research as a legitimate area of scientific inquiry is predicated on its ability to position itself in relation to the conversations taking place within the disciplines. This is why, for example, higher education journals and other gate-keepers in the field often insist on that a work has a "theoretical framework". However, there is little clarity regarding what it means to engage with theory in higher education research, especially if this engagement is to be productive, both for advancing a specific conversation in the field and for producing knowledge which is of interest to the conversations taking place in the disciplines. This workshop will offer some practical guidelines for both making sense of and engaging with theory when researching higher education. We will discuss, among other issues, the role of theory in framing one's "contribution to knowledge"; the challenges pertaining to the positioning of one's research in the ongoing scholarly debates; how different disciplines, theories, and vocabularies inform higher education research; as well as how we can navigate these differences when developing our own thinking styles, but also when making choices about where to publish. The workshop is particularly tailored for doctoral and early-stage postdoctoral researchers. All participants are expected to submit a short excerpt (1-3 pages) from their own work in progress, ideally an extended abstract or a paper introduction, by August 15.
Workshop 3: Eva Vögtle: Theorizing in social network analysis
This workshop provides support to (early career) PhD students in developing a theoretical framework for social network analyses (SNA) studies. Like higher education and science studies, social network analysis is an interdisciplinary academic field which emerged from social psychology, sociology, statistics, and graph theory. An axiom of the social network approach is that social phenomena are conceived and investigated through the properties of relations between and within units, instead of the properties of these units themselves. However, as an instrument for "sense making", SNA is not connected to a specific set of theoretical approaches. Still, analyses need to be framed by theory; without theories about the mechanisms of network formation, linking the observed (macro-level) network to micro-level behaviour, results of social network analyses are hardly interpretable. The focus of this summer school session rests on carving out the fit between method and theory in the participants' own projects. The aim is to enable the participants to theorize about the links between the different levels of analyses in SNA and about mechanisms of network formation in their research. To provide a common ground for discussion during the summer school, a preparatory meeting will take place in July.
Workshop 4: Nicole Tieben: Doing theory in quantitative empirical research
For many young scholars who engage in quantitative social research, it is a major challenge to create a close connection between the theoretical concepts in their field, their methodological approach and their empirical results. This workshop will focus on the trinity of "aim and research question", "theory and hypotheses" and "approach and results". You will learn how to design a meaningful research question. From that launch-pad you will learn how to develop made-to-measure theories and testable hypotheses that can be systematically tackled with an appropriate design and analytical approach. You will gain insights into the relationship between theoretical concepts and their operationalization and into the verbal pitfalls of "testing theory".
Workshop 5: Monika Krause: Theorizing as conceptual innovation
This workshop will use participants' research projects to test the proposition that coining new concepts is a valuable aspect of theorizing, and one that we perhaps should value more than we already do. I suggest that an important aspect of theorizing as a practice is the practice of developing new concepts in dialogue with existing concepts and empirical observation. I suggest that this aspect of theorizing has been under-emphasised because of two factors: First, when theory is understood as the exegesis of (or rivalry among) major authors, it can seem that the main task of theorizing is to understand and then apply their concepts. Second, when we focus on theory as a set of hypotheses, we treat the development of concepts as a preliminary step for the real business of measurement and testing. This focus is associated with the emphasis of a very specific kind of explanation, which Abbott calls linear-causal, as the goal for all of social science. In the workshop we will do a number of exercises to come up with new concepts based on participants' research; we will then think about how these concepts can be used towards a range of goals, such as different kinds of explanation, understanding and critique.
Workshop 6: Richard Watermeyer: Future imaginaries of the public university
In this session participants will attempt alternative and ostensibly more progressive theorizations of the university and of academics in the milieu of profound global societal transformation and the fallibility of both in the mediation of such. Participants will be encouraged to play with creative and critical future imaginaries of the university as a public institution, so as to escape the impasse of its standard neoliberal critique and enable transition from the torpor of its existential crisis towards more agentic ontologies. A commitment to being theoretically disruptive and even transgressive will be root to such 'unmaking' and 'remaking' and in challenging the cultural hegemony of economic determinism and technocratic rationality as organizing principles of academic life. Workshop participants will thus be challenged to act as bricoleurs 'trying-on' through dialogue a variety of what may be sometimes complementary and sometimes competing theoretical positions - drawn from their own readings and others to be introduced - in attending to a radical if imperfect yet no less necessarily evolving (re)imagining of the university and academic life.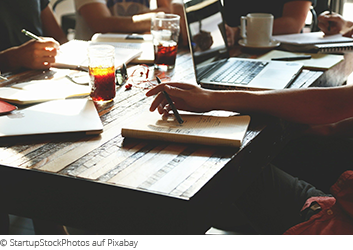 Open Network Meeting for early career researchers in HERSS
Young scholars in Higher education research and science studies are few and far in between, and collaboration and exchange, as well as coordination and organization do not happen automatically in these small fields of research. The network meeting will provide an open-space for early career researchers in Higher Education Research and Science Studies to discuss networking and collaboration in this interdisciplinary field. After a short insight in the structures and activities of the networks INSIST [Interdisciplinary Network for Studies Investigating Science and Technology], HoFoNa [Hochschulforschungsnachwuchs - Network for early career researchers in Higher Education Studies] and ECHER [Early Career Higher Education Researchers], we would like to discuss the needs of early career researchers and doctoral candidates in HERSS and the opportunities that such networks offer in addressing and promoting these interests.
Host
Julian Hamann (Humboldt University Berlin), Anna Kosmützky, Christian Imdorf
Leibniz Center for Science and Society (LCSS), Leibniz University Hannover